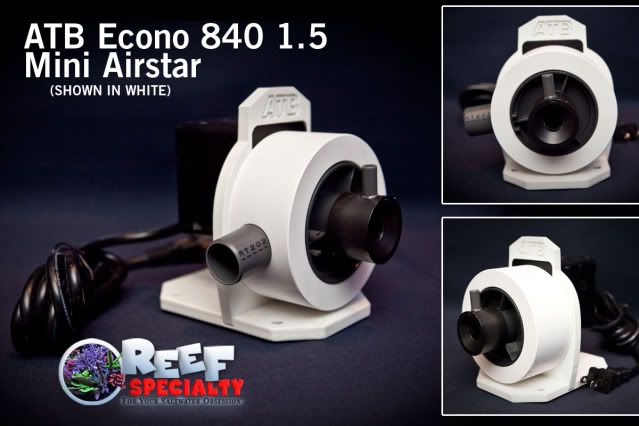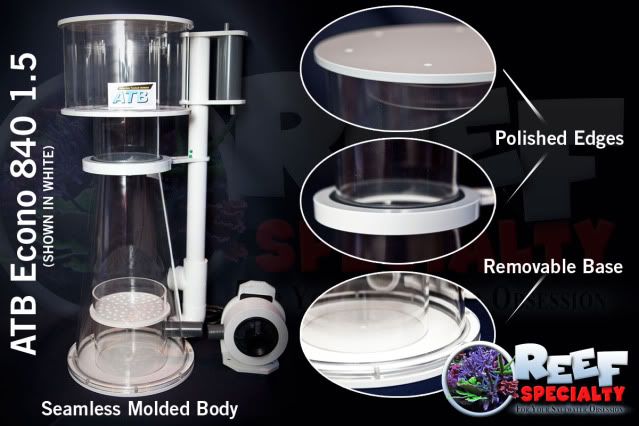 ATB has stepped it up once again with their latest version of the already popular Econo Skimmer. This time around they made some cosmetic along with some fundamental improvements. The Econo skimmers (840 and 1050) will now come with seamless molded cone bodies, highly polished edges, skimmate drain valve, removable base plate, option of the large or small pinwheel all this for an unbeatable price.
Reserve your Econo v 1.5 today!
Note: ATB Econos stock color is red. White Econos will be available upon special request.